Payment Options
The City of Dalworthington Gardens offers a variety of convenient payment options for our residents. Simply choose the option that best suits your needs.
Make a Water Payment Over The Phone
The Utility Billing Interactive Voice Response (IVR) system allows customers to pay their water bill over the phone with a credit card. Call the main number 817-274-7368 and choose option 2. There are 4 features offered with this system.
Before you begin, you must have your utility account number and service street address # available.
Make a payment.
Look up account information - provides the account name, service address, balance and due date.
Manage saved credit cards - allows you to setup a credit card to be saved in the system for future use.
Manage Text to Pay - this feature allows you to setup text to pay, which will send you a text when you have a balance due and you reply with "PAY" to have it charged to your saved credit card. If there is not a credit card on file, it will prompt you to enter your card information and will save it for future use.
Online Utility Bill Payment
If paying your Utilty Bill Online click the button below.
Online Court Payment
If paying your Court citations Online click the button below.
Online Court Citation Payments
EASY PAY Online Payment
Easy Pay is an online solution to make miscellaneous payments such as donations, park reservations, and various others. This method does not require you to register as a user. Simply click on the button below and select the drop down box under the applicable payment category and you are all set.
GovPay Credit Card Payments
To pay by phone, use GovPay Credit Card Payments – Credit Card payments can be made over the phone by calling 1-888-604-7888 or you may click the button below to be automatically directed to the GovPay website. All credit cards are accepted. You will need the location code and your account number to make a payment. Use the following location codes associated with your payment type:
1798 – Permits
3063 – Court Payments
Payments will not be processed until the following business day. *Please note that GovPay charges a fee based on the amount paid.
Payment By Mail
If paying by check or money order through the mail, please send all payments with your payment coupon. To avoid late fees, please mail your payment at least five-seven business days before the due date specified on your bill.
Automatic Draft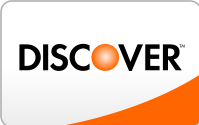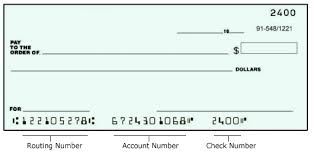 Take the worry out of remembering to pay your bills on time. We offer 2 options to choose from which will automatically draft your payment amount each month.
Option 1: Login to our online website by click here and sign-up for an account. This option allows you to set your own recurring monthly payment date.
Option 2: Simply download and fill out the Automatic Draft Form shown below and drop it off or mail to our office. If you have selected the bank draft option, please include a voided check with your form. Please do not mail this form. This draft option is processed on the 5th of each month unless the 5th falls on a weekend. If it falls on the weekend, they will be processed on the following business day.
Payment Drop-off Location
You may pay your bill in person at our office address, 2600 Roosevelt Drive. We accept cash, credit card, check, or money orders.
Payment Through Financial Institution Online Bill Pay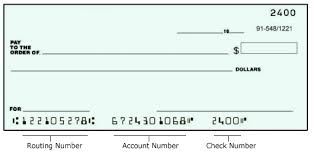 Many financial institutions such as major banks offer their customers the ability to pay their bills via an online bill payment service (through your bank's website). Normally, these services debit the customer's checking or savings account to pay the bill. Depending on the financial institution, they may or may not charge a fee for the service. Payments may take up to seven business days to post to the customer's account. Please consult with your bank for more information.
Payment Address
City of Dalworthington Gardens
2600 Roosevelt Drive
Dalworthington Gardens, TX 76016